Teacher Appreciation Week Begins May 8!!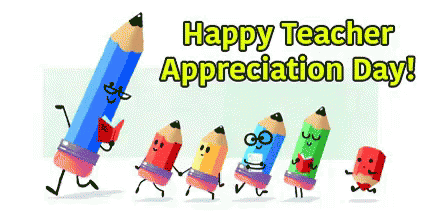 Coming soon to Arno…
May 1
SIP Team Meeting Full Day
Kindergarten Roundup 6:30
May 2
MSTEP- 3rd MAth/4th ELA
May 4
Super Cougar Lunch
Reading/Math Committee meetings 8:00
5th grade meet with APMS Counselors 10:30
PTA Meeting 6:00
May 5
Early Release 11:30
Daddy/Daughter Dance
May 8-12
Teacher Appreciation Week!!
May 9
Ad Council 9:30
May 10
PBIS 8:00
May 11
Teacher/Staff Appreciation Lunch 11:00
ALICE Drill 1:30
May 12
Kinder field trip
May 15
Mobile Dentist- gym
May 16
Kindergarten Screening
May 17
SIP 8:00
3rd grade field trip
May 18
Staff Meeting 7:45
Safety Committee meeting 9:30
Kindergarten Screening
May 19
4th grade field trip
May 22
Mobile Ed Animal Assembly 12:20
May 23
5th Grade Video
May 25
PBIS Rewards
Teacher Data Day
NWEA Assembly 9:30
May 26/29
No School
May 31 
NWEA Picnic 11:30
June 1
District MTSS 9:00
SPED to APMS
Arno Planting Day 3:30
June 2
Cougar Cash Lunch
Field Day
Report Card Window Opens
ARNO MISSION
ARNO ELEMENTARY…INSPIRING STUDENTS TOWARD ACADEMIC EXCELLENCE.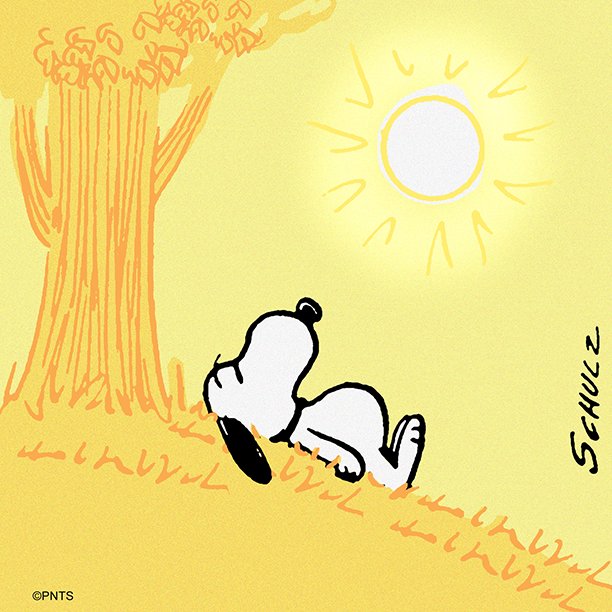 ARNO VISION
ARNO ELEMENTARY PROVIDES A SUPPORTIVE HIGH QUALITY ACADEMIC EXPERIENCE TO INSPIRE ALL LEARNERS TO ACHIEVE THEIR PERSONAL BEST.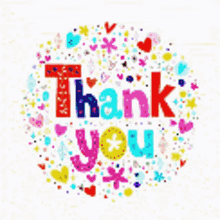 Thank you
Arno staff

for everything you do everyday to make our school the best place for kids to learn!  Your tireless efforts are appreciated more than you know and reflect the kind, caring people that make up our staff.  Thank you again for making a difference, and I hope you enjoy your special Appreciation week May 8-12!!
May 11 Hour Lunch Schedule:
Lunch Schedule for Thursday, May 1, 2023    
All recess is outside unless inclement weather
11am – 11:30am
K, Young 5s, Eskew, and 1st grades eating in Cafeteria
2nd grade eat in classrooms
11am -11:30am
3rd grade recess
4th grade recess
5th grade recess 
11:30-12pm
K recess- Y5 recess
1st grade recess 
2nd grade recess, Eskew recess
11:30 am -12pm
5th grade eating in their classrooms
3rd and 4th eating in cafeteria
ALICE Drill
The Crisis team recently met to discuss our final drill and evacuation plan.  We will conduct the regular drill using the smart boot system and go into lockdown mode- fully taking cover.  At some point, I will clear the system and you will know it's time to replace the boot and exit the building for the walk to the church.  We
will NOT be going into the church

this time.  Instead, please make your way to the church, and fully turn around upon arrival and come back to the building (You certainly can stop and discuss where you are at, and what would happen if it were real).  You do not need to stop and look at the yards across the street or bring your kids around to your window once the lockdown is cleared.

To the Parks…
Park Field Trips for Spring 2023
Thursday June 8, 2023
5th Grade: Bocabella 12:00-3:00 (Fifth grade Picnic)

2nd grade: Barney Park 12:15-2:15
Monday, June 12th, 2023
Third Grade: Barney Park from 1:20-3pm

Fourth Grade Bocabella: 1-3:00pm

5th Grade: Pretty Family Park 1-3:00 pm
Tuesday, June 13th, 2023 (½ Day, K-2 Prep)
Third Grade: Boccabella Park from 8:45-11:15am

Fourth Grade: Pretty Family Park from 8:45-11:15pm

CI Classroom: Barney Park from 8:45-11:00 (Class Picnic)
Wednesday, June 14th, 2023 (½ Day, 3-5 Prep)
Kindergarten: Barney Park from 8:45-11:00

Third Grade: Pretty Family Park from 8:45-10:15am
Thursday, June 15th, 2023 (½ Day, K-2 Prep)

Your 23/24 school year PTA board is as follows:
PRESIDENT: Xina Bagger
                        VICE PRESIDENT: Meaghan Bachman
     TREASURER: Kristy Varkoly
SECRETARY: Sarah Wald
From the PTA

Animals and the Environment Assembly Coming in May to Arno Elementary funded by ARNO PTA! 
We also have 5 metro park assemblies coming in May also funded by ARNO PTA
Shirt colors for Field Day:
C1/Y5/K – Blue
1st Grade –Purple
2nd Grade – Yellow
3rd Grade – Green
4th Grade – Orange
5th Grade – Red
We encourage everyone to attend our PTA meeting on Thursday May 4th @ 6pm in the media center, this is our last PTA meeting of the year and also a pretty important one as we are voting on our excess funds we have to spend.
Hello Arno Families,
The Green Team is actively working to ensure Arno Elementary remains an Evergreen Designated School, which is the highest honor among Michigan Green School recipients. Each year, we provide students with the knowledge necessary to become environmental experts. Continue to stay up to date with our latest tips to recycling responsibility as Earth Day is approaching.
M-Step wrap-up
We are almost there!
May 2/3- 4th grade ELA
May 2/3- 3rd grade Math

Final Data Day
We will have our final Data Day on
May 25

, with the final district MTSS day on June 1.  Please remember that all testing and JR score input into Educlimber would need to happen by the MTSS meeting at the latest. As of May 1, the NWEA window is open, let Beth know if you need any aide assistance.  Beth and Erin will let you know dates for the final FAST dates.
Jan Richardson Reading Assessment Dates
– May 9-  Higgins, Zuke
– May 10- Talamonti, Johnson, Huntington
– May 16- Kalis, Guyot, Warneck
– May 18- Schultz, Amonette
– May  23- Mercer, Harrison, Rennals
– May 25- Pushman, Watson, Martinchick
Mobile Ed 
The PTA has one more assembly lined up on May 22:
Y5, CI, K-2 12:20

3-5 1:20
NWEA Assembly
We will be having our final NWEA assembly on May 25, followed by the picnic for the top 10, and one student per room most improved on May 31 at the park again.  More details will follow from the Reading Committee.
AP Immunization 
Tech Time
Even though the cold and rainy weather we're experiencing here in Maine makes it feel like summer is a long way off, it's not. I was reminded of this yesterday afternoon when I got my first email of the spring in which someone asked for advice about making an end-of-year video for her grade six class.
I get emails about this topic every spring and I'm always happy to help because it's fun to summarize and celebrate the school year in a short audio slideshow video. These are the tools that I'm recommending for that purpose this spring.
Adobe Express Video
Adobe Express was previously known as Adobe Spark. I've been using it since its launch seven or eight years ago. Adobe Creative Cloud Express makes it easy for students to create succinct audio slideshow videos. It includes a library of background music that you can insert into your videos. Finally, Adobe Creative Cloud Express is a collaborative tool so you can invite a colleague to work on developing an end-of-year slideshow video with you. Watch this video to learn how to make a video with Adobe Creative Cloud Express.
Canva
Canva offers two ways to create audio slideshow videos. The first way is to simply put together a series of slides and then select a soundtrack to play in the background. That process is demonstrated here. The other method is to use Canva's full video editor to add narration and custom timings to an audio slideshow video. That process is demonstrated in this video.
Microsoft Photos
Microsoft Photos
 includes a video creation tool for making short audio slideshow-style videos. You'll find this by just opening the native photos app in Windows 10. Within the editor there are tools for adding animated effects to still images, insert your existing video clips into a video project, and tools for adding audio to your video. There's also a great option to search for Creative Commons licensed images and insert them directly into your video project. The best part of that feature is that attribution information is automatically added onto the images you choose through the built-in search tool. In the 
following video
 I provide a demonstration of how to create a video in Microsoft Photos in Windows 10.
Google Photos
In Google Photos there is a section called "utilities." It is in the utilities section that you'll find the video creation tool. To use it all you need to do is select up to 50 pictures and or videos that you have stored in your Google Photos account. Google Photos will then automatically select display length for each image or video and automatically add background music to your video. If you don't like what was automatically selected for your video, you can manually adjust display length and choose different background music.
The video creation tool in Google Photos does limit you to 50 images per video. If you need to make a longer video, you could make two or three videos in Google Photos then download them and combine them in iMovie or WeVideo.
AI Tools
QuestionWell is a new AI tool that will generate reading comprehension and guiding questions for just about any article that you specify. Questions created by QuestionWell can be saved in a document or exported to a handful of popular quiz apps including Kahoot and Quizziz.
There are two ways that you can use QuestionWell to generate questions. One option is to copy and paste a block of text (up to 1,000 words) into the QuestionWell question generator. The other option is to paste the URL of an online article into the QuestionWell question generator. Whichever method you choose, the next steps are all the same.
QuestionWell takes the article that you've entered and generates a set of questions based on it. You can view all of the questions and select the ones that you like. The questions can be exported to a Word document and or exported to a quiz app. All of the question sets that you create are also saved in your QuestionWell account so that you can revisit them and edit them whenever you need to. Watch my video below for a short overview of how QuestionWell works.
Video – How Use QuestionWell